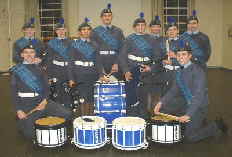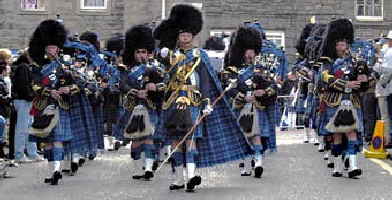 MacTartan(UK) hold the design registration for the Royal air Force tartan and uniquely licence mills that can fully meet the requirements of our customers. At the present time we have only one licence operational for the basic cloth in 11oz , 13oz and 16oz and are separately working with a carpet mill to produce the Royal air Force tartan carpeting in Wilton.
Our product range covers made to measure kilts, trews, trousers, skirts and much more which you will see as our catalog page is developed, we can also supply the cloth, from 1 yard to a full piece. Wholesale or retail. e-mail me via our Contact Us page
We have recently supplied the cloth for the ATC Scotland and Northern Ireland pipe band.
Supplier of tartan to the Royal Air Force. 
As we uniquely hold the certificate of registration for the Royal Air Force tartan we have approved a mill to make 11 oz, 13 oz and 16 oz pure new worsted wool and are able to supply the cloth with discounts cutting in at 6 metres for 11oz,13oz and 20 metres for 16oz and above. Send an e-mail if you are interested. Your interest might be in soft furnishings, or kilts, skirts and many other applications. We have shipped to Australia, Canada, New Zealand, America, Germany and many other locations and of course within the UK. Areas of interest for licensing purposes would be lambswool and silk.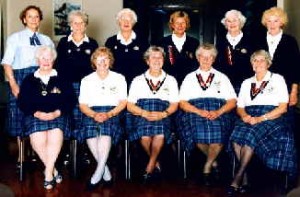 Members of the WAAF association in Edinburgh wearing the Royal Air Force tartan. The designer of the RAF tartan has made many skirts for Association members over the years not only in the UK but also internationally.
Suppliers of the Royal Air force tartan to the ATC and the RAF and other customers.